Consistently ranked as a Chicago Top Producer and one of the highest-performing agents at Baird & Warner year after year, Jim Abbott is no stranger to getting asked about the keys to his success. He has two simple pillars that he always shares, he says.
Number one: "Over-communicate and stay organized. Although we buy/sell homes daily, the average buyer/seller only does this every 3-5 years on average. The market and technology will be different than the last time they bought or sold and we need to walk them through that. Give updates, let them know the next steps are, and create a timeline to follow. Be their go to person that keeps in contact with their lender, attorney, inspectors, etc. They have so much to do, anything we can do to help them will be appreciated!"
And number two: "Any chance you get to exceed someone's expectations, do it! Your job is to execute at 100% but people will remember the small stuff that is unexpected or above and beyond that. It can be as simple as stocking their refrigerator with some snacks and drinks for the day they move in or helping them coordinate painters/movers/etc."
While Jim has been in the industry for seven years, his love of all things real estate stretches back much further. Growing up in Chicago and with an eye for design, Jim was always fascinated by the "architectural city" surrounding him, and dreamed of being able to "get behind the closed doors of those houses" he says.
While Jim found success as a District Manager in retail, he always dreamed of the Real Estate path. Eventually, he says, he reached "a now-or-never" moment, and gave himself a two-year plan to see if this new path would be the right fit — and if it would be everything he thought it would back when he was looking at it from the outside.
"It has never disappointed," Jim says. "I couldn't be happier."
When deciding on a brokerage, two of Jim's friends had partners who worked here at the Baird & Warner – Lincoln Park office "and raved about it," he says. From the moment he first set foot inside, "it just had a really great energy and I felt comfortable" he explains.
"One of the things I always thought about was, I don't want to be stuck in a cubicle in an aggressive environment that's cutthroat with no camaraderie,'" Jim says. "And the office was everything opposite of that when I first walked in. Everybody was so welcoming, the space itself was inviting, there was a lot of chit-chat and support… You could just tell that it was a well run machine and you were going to have what you needed."
Jumping into real estate with gusto, Jim quickly realized the importance of building that camaraderie with his fellow agents — as well as his sphere. 
"I'd say there's a half a dozen times when I first started where somebody I knew bought something and they didn't realize I was in real estate," Jim says. "And that's because I wasn't telling enough people… I didn't want to be one of those crazy Realtors who mentions it to everybody or be pushy, that's not my style. But there are so many opportunities where you can casually mention it — whether it's putting in a Christmas card or social media post, and make sure that you tell friends and family, 'I'm ready to go if you know somebody.'"
Jim also saw the importance of partnering up with his fellow agents to find opportunities, like sitting open houses. "In the beginning most of your clients are going to come from open houses, because often these are people who are just starting out or unrepresented," he explains. "Your friends know you're brand new, and may not want to work with someone who's just starting.   I think they start to work with you after year one or two — and I understand  and respect that."  Today, however, Jim draws more than 90% of his business from repeat clients and referrals, he says — and it all comes down to fostering real, organic connections and providing an unbeatable experience.
"Every time I list a house for a new client I know somebody else sold it to them and I always wonder why they aren't using that agent?'" Jim says. "If you do a great job and stay in touch, they will call you years down the road when they are selling… But you don't get that unless you exceed people's expectations and do what you say you're going to do. And if you do it really well, they're going to give your name out."
For Jim, this includes helping provide his clients with deep knowledge about the many unique pockets and neighborhoods that make up the city and suburbs, as well as hands-on design experience — both of which he draws from more than 15 moves around the area, living in everything from single-family homes, condos, new construction, and vintage. I really like being able to design a place and it may be one of the reasons I move so often.
"I like being able to talk about my Chicago, I have lived here for 48 years and have a real wealth of knowledge about what it's like to live in different neighborhoods, and I can speak to it because I first-handedly have done it and experienced what that lifestyle looks and feels like."
His personal passion for design also helps his clients "find out if a space is going to work or not." "I can walk into an empty room and see how it should flow, envision the furniture placement, and design it in my head. I know approximately how much renovations are going to cost, I know what can get done and what can't get done," he says. "They don't teach you that in Real Estate School!"
And for Jim, being of service to his clients is what it's all about — whether that means checking in and sending flowers to show his support during Covid, or making time to get dinner or grab a cup of coffee as he helps their friends or family achieve their real estate goals.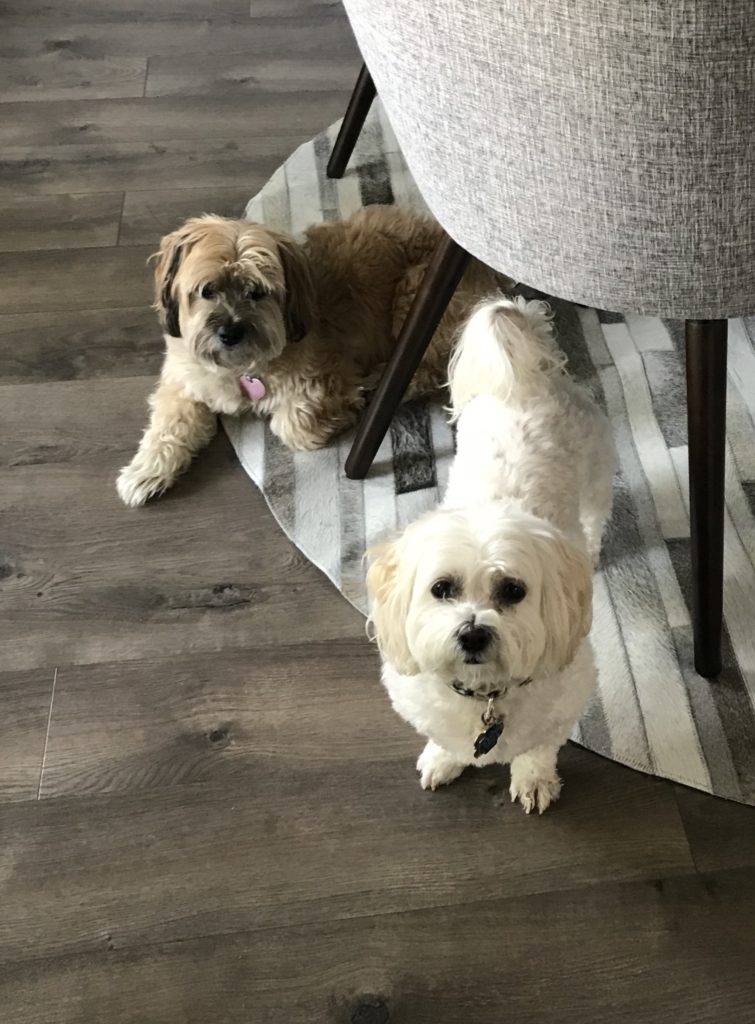 "That is the most rewarding thing, when I get a great call, text, or 'thank you' from someone," Jim says. "And a referral is absolutely the best compliment I can ever receive and I don't take it lightly. If you have entrusted me with someone you know, trust that I will do everything possible to make it an exceptional experience!"
"Right now I'm helping the kids of three different past clients buy their first homes. That feels so good, to know that I get to play a role in such a big moment, and that they've trusted me with it, I don't take that responsibility lightly. That's a privilege and honor to be able to do that."
Outside of real estate, Jim is an animal lover who rescues dogs with his husband Todd and contributes to local rescues around Chicagoland. He is also an avid world traveler, and has done business from five different continents throughout his career.
To connect with Jim, you can visit his site, https://jimabbott.bairdwarner.com/.
Curious about how the training, support, and services at Baird & Warner – Lincoln Park can help take your business to the next level? Reach out to us today to get the conversation started.